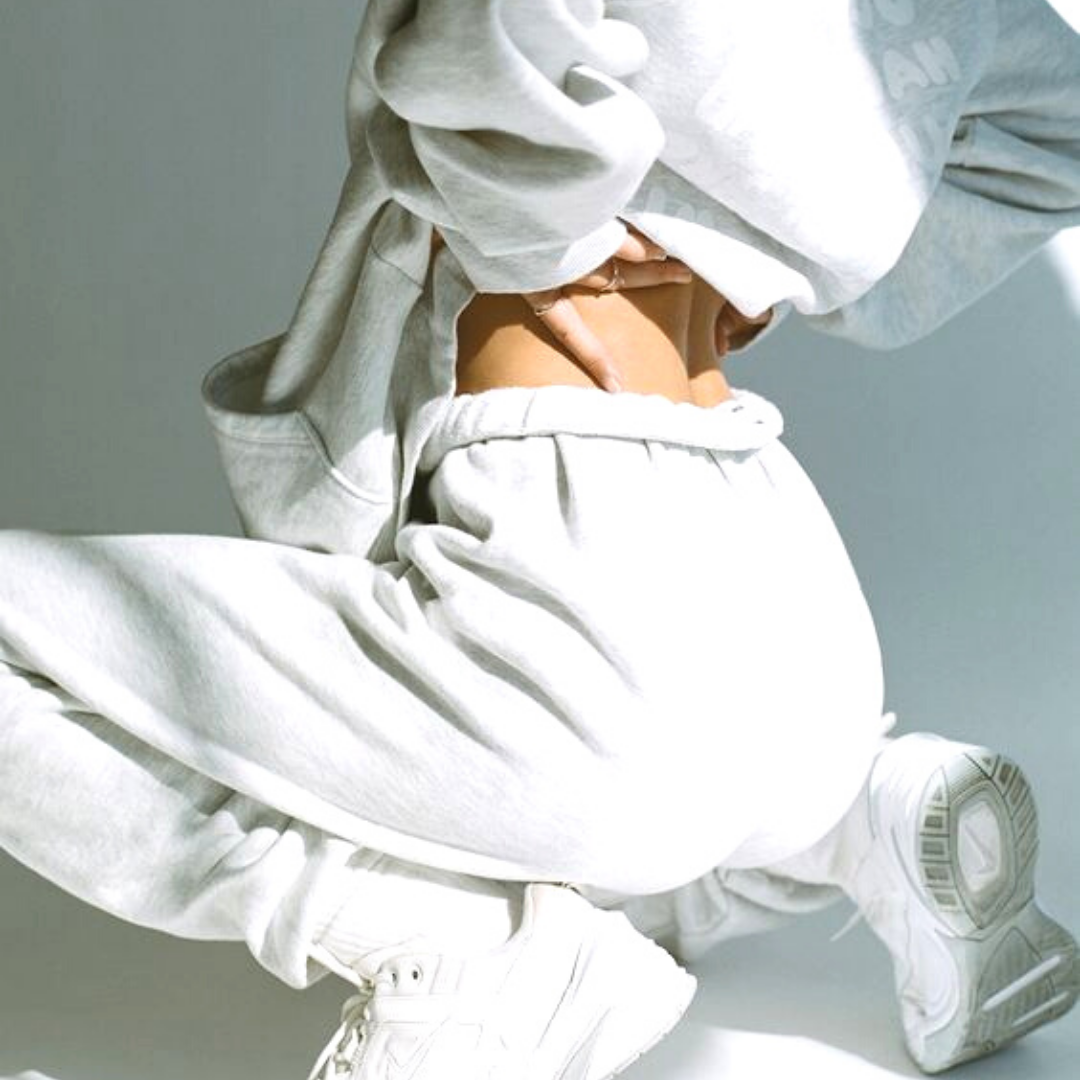 We love a comfy sweat set that we can lounge around in at home and wear on a chilled day out. 
1. Keep it simple
Pair your sweat set with your go-to sneakers, grab your cross body bag or a cute backpack, and you're ready to go. 
@antrieu 
2. Make it edgy
We're almost certain that combat boots can make any outfit look edgy, and sweats are no exception. Go all the way with the edgy casual look by throwing on a leather jacket and a chunky chain.
@_mimisfairytale
3. Fitted fits
Swap out the sweater for a form fitting top, like a plain crop top or a bodysuit. 
4. Out of office
Need to pop into the office before a lunch date? Throw on a structured blazer for a look that can take you seamlessly from on-duty to off-duty. It's the zoom meetings from home, work from the office look that we're here for.
@itskarolinacruz 
5. Dressy but make it chill
Wear the sweater with a bodycon dress.
Upgrade your comfort meets fashion situation with a selection you'll love from Imprecca. Choose from eight colours on our website www.imprecca.com.